As 2022 set in, we were besieged by the highly contagious Omicron, however, the world believed it to be a mass immunization, and various countries decided to open their borders. Countries like Australia, which had secluded themselves also decided it was time to reopen their border to the world. On 24th February 2022, Russia decide to invade Ukraine. Whilst we are not going to comment on the event, however, the same has impacted the pulp and paper industry and resulted in changes in the geopolitical landscape, and the same will have an effect in the short-term and long-term in terms of trade.
In order to understand the effect of the war, we need to understand the importance that Russia and Ukraine have in the global economy. Russia and Ukraine constitute less than 2% of global trade, but in many commodities, they have a sizable share — 37% of global palladium supply, 17% of natural gas, 13% of wheat, 12% of oil, and 9% of nickel is from the region. In the year 2020, Ukraine imported USD 54 bn. worth of goods, and exported USD 49 bn. worth of goods.
Most of the export from Ukraine is comprised of Agricultural produce. Russia on the other hand is the world's 11th largest economy by GDP and 6th largest by PPP. It has exported USD 409 bn. the worth of goods in 2019, mostly comprising of Petroleum, Coal, Natural Gas, and Wheat. This makes Russia a major player in the Energy markets. With various sanctions on Russia in place, the same has resulted in steep increases in Crude, Gas, and Wheat prices.
So how does the war impact us?
Unlike oil production, which can be ramped up quickly elsewhere, boosting grain supplies takes time and the sheer volume that could be diverted as a result of war and sanctions Ukraine accounts for 16% of global corn exports and together with Russia 30% of wheat exports means poorer countries that depend on imports could face major supply shocks. The question is not whether there will be serious economic effects and critical food shortages in already fragile countries, the question is what Russia will do with that and how the West will react, said Rohini Ralby, a director at I.R.
Consilium, a U.S.-based maritime consulting firm. Among the countries most at risk are Egypt, India, and Turkey, all of which rely heavily on Russia for everything from staples used to make flatbread to natural gas and tourism. Around 78% of Turkey's wheat imports come from Russia and another 9% from Ukraine. Much of those supplies are used in Turkey's food industry, a major exporter itself.
India imports about 80% of its oil, much of it from Russia, and metals from Russia to supply the world's fifth-largest automobile industry. Wheat prices have jumped more than 55% since the week before the Russian invasion. Oil prices, which had been steadily rising since the start of the year due to demand from a recovering global economy, soared past $110 a barrel for the first time since 2013. The rates charged to charter giant oil tankers worldwide have jumped as much as 400% as oil traders scramble to secure capacity that becomes suddenly scarce.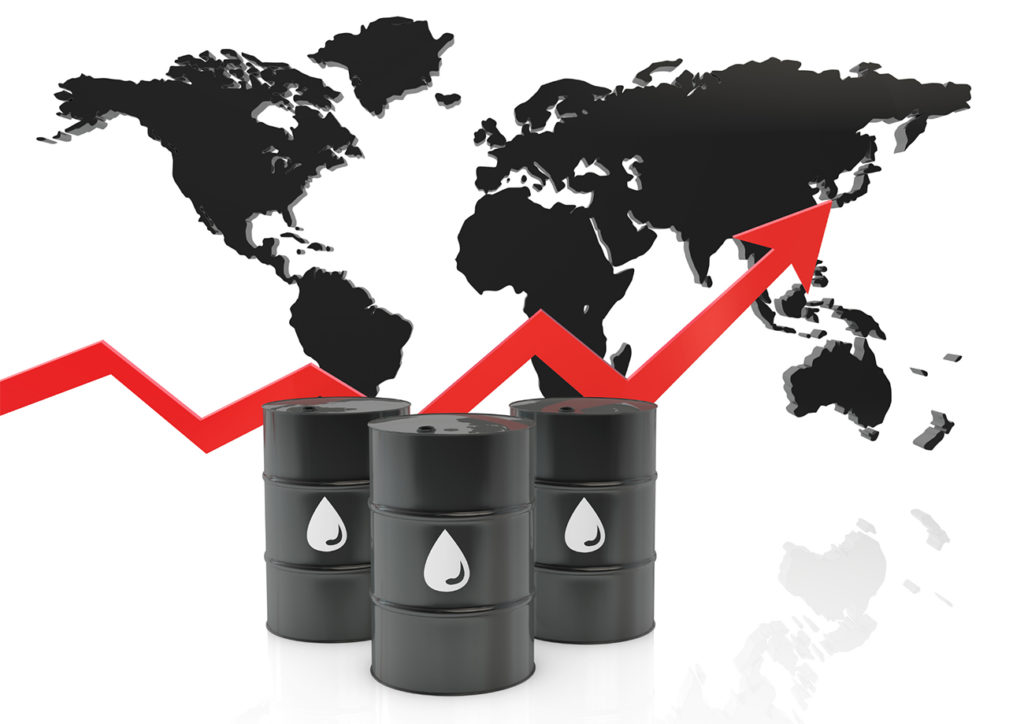 Apart from commodity pricing and supply chain issues, there are also massive financial implications due to the Russian invasion. In order to retaliate against Russia, the West has placed various financial sanctions on Russia, to the extent of blocking them from accessing global banking networks through the SWIFT network. Russia is also set for a Venezuela-style default as Russian CDS (Credit Default Swap) hit a record 2,757bps as reported by Morgan Stanley. Russian default would mean cascading effects across global finance. European banks have up to $100 billion in claims with Russian banks. Such effects will lead to volatility in the dollar index, leaving the currency market in speculation.
What impact does the war have on the Pulp and Paper Industry?
The said Russian invasion has negatively impacted the pulp and paper industry, by placing additional pressure on the already fragile supply chain. This resulted in the shortage of various grades of paper across the board. Ukraine and Russia's pulp and paper industry used to export over Eur. 12 billion worth of timber annually, thus had a critical role to play. The mills in Europe will be unable to harness the Russian, Ukrainian and Belarusian markets. Some of the prominent paper producers of Europe have a part of their manufacturing set up in the two countries.
Ukraine imports over 440,000 tons of paper and board from Europe. The countries majorly exporting to Ukraine include Finland (20%), Germany (15%), Poland (13%), Hungary (10%), Austria (9%), and Sweden (8%). Alongside, Germany and Sweden account for 55% of the pulp and paper industry exports to Ukraine. The said volume will be temporarily suspended, owing to various risks, however, the trade restoration will not be in the near future.

Russia has been a large trade partner for the European Union, and Finland has been supplying over 54% of its imports from the bloc. Russia has an annualized import of 900,000 tones of paper and board from the EU pulp and paper industry where the major exporters include Germany (16%), Poland (6%), and Sweden (6%). As for pulp exports from the EU, Russia imports close to 70% of the 400,000 traded volume is originating from Finland (45%) and Sweden (25%).
Russia also exports close to 700,000 tonnes of paper to the EU alone. The paper and board is mainly imported by Italy, Germany, and Poland and mainly comprise of Packaging Grades. Though there will be a realignment in the mills for the said products exported to Russia, as the balance of trade shifts, the subsequent increases in Energy prices and wood supply is what is detrimental to the future of the industry. Russia, Ukraine, and Belarus used to export close to 75% of the timber imports to the EU block.

As the pulp and paper industry both are highly dependent on Energy, the sanctions from Russia and the cost of Natural Gas and Coal from Russia will escalate the prices regionally and globally alike.
From the Indian perspective as well, pulp and paper industry mills have been facing acute supply chain problems. Most of the chemicals, fiber requirements, and coal have been in shortage for the past couple of months, and the same has been squeezed out further. Logistics has not eased out, and has gotten even more complicated.
India has been unable to import European Waste, owing to regulatory issues, and there is also an additional duty imposed by the government on the actual usable value. Driving the price of waste higher. Chemicals from China though have started coming back into the supply chain, there is still a massive backlog to be completed. Hardwood Pulp has already seen an $85 increase in March, and further increases are expected through the upcoming quarter.
Owing to the opening of the economy in January 2022, there has been a surge in demand. Writing printing prices have also shot up, as a lot of the Newsprint was imported from Russia, which is restricted owing to various sanctions. Various grades of paper have seen increments ranging from 30– 75% in the past 2 months, with many recycled fiber-dependent mills running on reduced efficiency. The increase in coal prices, by over 100% Quarter on Quarter, will also drive prices high, as most Indian Mills are backed by Thermal power, and have still not transitioned into alternative power sources.
Logistics – Return of the shipping nightmares!
The diversion in vessels bound to the Black Sea and Northern Europe is yet to show an impact on the container freights. However, rising crude prices have already shown an effect with GRI's in place.
Shipping Lines also face increased insurance costs, and over 3000 ships owned by the Russian, will be put out of service. The same translates to 18.1 million gross tones or 1.2% of the global tonnage. This squeeze will be felt, as there is already a shortage of container ships.
We do understand that these times are tough and that there will be a lot of pressure in maintaining pricing in the market. Coniferous, its team, and all its supply partners will be working in the best interests of its customers so that they are least affected in these challenging times.