A folding box board is a virgin-fiber paperboard with a low grammage that uses chemical pulp for low density and durability. FBB packaging is stiffer than paper, but it is still flexible enough to be creased, curled, folded, and scored, making it a good choice for a wide range of retail products.
Folding box boards can be printed in many colors and foil blocked, embossed, or debossed, providing unique designs and a personalized touch that prospective consumers typically appreciate. Folding carton packaging is popular among merchants across several industries since it allows for quick prototyping and the use of sustainable materials.
It is one of the most cost-effective ways to package and protect your items because it is robust and customizable.
Why fbb is growing rapidly
The folding boxboard market is expected to generate a total revenue of US$ 12.2 billion in 2022 and US$ 20.3 billion by 2032, growing at a 5.2% CAGR from 2022 to 2032. Consumer demand for environmentally sustainable solutions has fueled the growth of FBB in North America and worldwide.
According to the Paper & Packaging Consumer Trends Survey, the sustainability of paper-based packaging is either substantially more or much more essential to half of all customers now than it was five years ago (50%).
This customer preference is met by FBB packaging since it saves more energy and has a lower environmental impact than most other packaging methods. It also addresses the global market demand for recycled commodities.
Many businesses regard recycled paper products as the gold standard, yet food, beverage, and hygiene packaging must be created from virgin fibers for sanitary reasons. FBB allows for the use of renewable fibers in the process by sandwiching recyclable fibers between layers of virgin fiber on each side. The product will not appear different from the outside but will have long-term qualities.
Furthermore, because the production of FBB requires less pulp, fewer trees are required for the same end-use as SBS packaging. According to APP China research, every three metric tons of FBB saves one tree.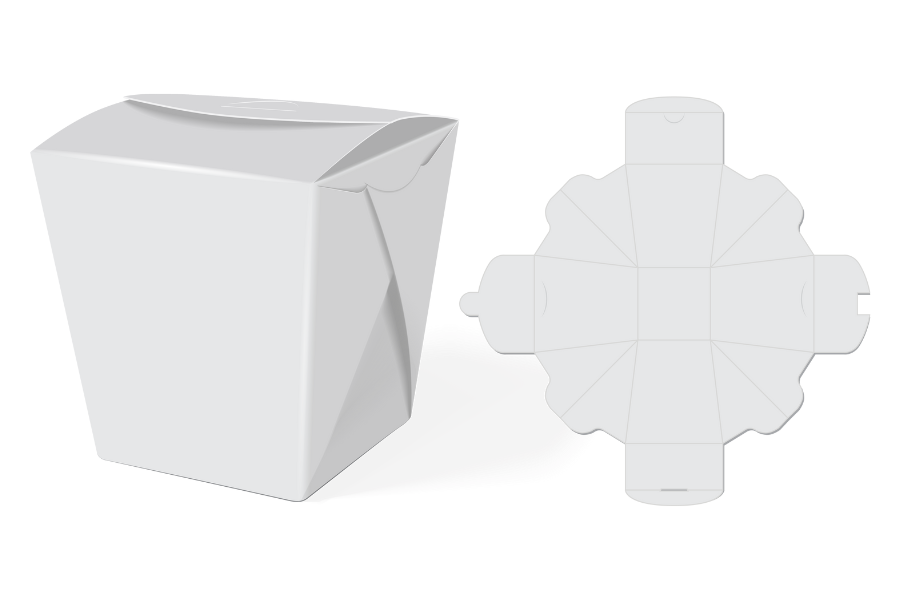 FBB is a cost-effective product that is also environmentally friendly. Because FBB's intermediate layers are lighter and less dense, they weigh less, which lowers the cost of shipping throughout the supply chain. It also offers a higher yield advantage: one ton of FBB provides 18% to 23% more sheets than one ton of SBS.
According to FMI estimates, the rising global need for flexible packaging paper solutions propels the folding boxboard market forward. The global folding boxboard market is expected to increase at a rapid 5.2% CAGR between 2022 and 2032, compared to a 4.7% CAGR between 2015 and 2021.
Growth factors:
Demand increases in end-use industries like food and drink, medicine, cosmetics, and others.
Consumers' disposable income in developing countries is increasing.
Innovations in the folding box board manufacturing method.
Eco-friendly packaging alternatives are becoming increasingly popular.
The growth of online retailing.
Impact of the covid-19 pandemic
The COVID-19 pandemic had a significant impact on the folding boxboard market. The pandemic's significant negative impact on the trade activities of various end-use industries in the folding boxboard market led to a disruption in demand for target items in 2020.
Furthermore, the pandemic reduced demand for folding box boards in cosmetics, personal care, automotive, and electrical and electronics. However, growth in the folding boxboard market resumed after the first quarter of 2021 due to a reduction in the number of trade barriers imposed by national governments in various nations.
Competitive landscape
Leading folding boxboard manufacturers are introducing new and creative solutions for specific applications in the food and beverage, pharmaceutical, electrical, and electronics industries.
Key competitors in the market for folding box boards are also expanding their manufacturing capabilities and geographic footprints to grow their market share and presence worldwide.
Being on top of this ever-changing landscape can be quite a hassle. We at Coniferous, help you stay on top of industry news and updates so that you never lose out on relevance.