With newer innovations in the packaging sector, newer and more sustainable alternatives are emerging.
Major conglomerates are moving away from conventional packaging and focusing more on the switch to greener alternatives.
REUSABLE. SUSTAINABLE. ERGONOMIC.
We have reached an era in which people are more aware of their impact on the environment than ever before. It's no wonder that as sustainability becomes a top priority for governments, consumers, and businesses around the world, packaging has become a hot topic.
But, when businesses work to limit their usage of non-recyclable materials, how does this affect manufacturing?
Protection of packaging
This issue affects a wide range of production sectors, from supermarket plastic packaging to non-woven materials such as sponges and wet wipes. And, as firms look for more environmentally friendly alternatives to traditional packaging, maintaining the integrity of these materials will be crucial – which means having the correct testing equipment on hand is a must. Businesses and manufacturers must be prepared for permeation testing, headspace analysis, and burst testing, among other things.
The role of packaging in reducing plastic waste
Packaging is usually a hot topic when discussing decreasing waste, and for a good reason. Packaging is not just one of the most apparent plastic uses, but an estimated 174 kg of packaging waste was generated per person in the EU in 2018, according to a 2020 study.
The magnitude of the problem is evident: an estimated five million tonnes of plastic are consumed each year in the United Kingdom alone. To fight this challenge, the UK Government announced in April 2021 an aim to eliminate avoidable plastic trash by the end of Canada also agreed to reduce emissions by 40 to 45 percent below 2005 levels by 2030 at an international climate summit held by US President Joe Biden. The plan surpasses Canada's primary goal as part of the Paris Climate Agreement.
This legally binding international treaty on climate change was initially agreed upon in 2015 and has since been signed by 196 countries. While this remains one of the most significant steps forward in combating climate change, it is fair to argue that dramatic change will be required to attain these objectives. And as additional regulation is enacted, it is evident that packaging producers will be obliged to adapt constantly.
Consumer desire disrupting packaging
However, it is not simply government law pushing change; many enthusiastic individuals worldwide are driving the desire for eco-friendly packaging. In reality, this has become a significant motivator for consumer decisions. Buyers in the millennial and generation Z generations are concerned about their environmental effects and turn to the firms they buy from to assist them in accomplishing their sustainability goals. According to a 2019 Forbes survey, 62% of Generation Z want to shop for sustainable products, which is consistent with their findings for millennials.
There is also a brand management component to consider here. We've all seen photographs in the news of beaches and greenspaces overrun with plastic bags. Consumers strongly react to these visuals; would any brand be delighted to have its logo connected with anything like this?
Business committing to change
There is undoubtedly a desire for change on the horizon. Many international firms have already declared sustainability-focused pledges to propel this forward – and safeguard their reputation in the process. Last year, a diverse group of American businesses signed the U.S. Plastics Pact, agreeing to various goals, including making all plastic packaging 100% reusable, recyclable, or compostable by 2025. Several countries have made similar agreements.
Large corporations have also put their money where their mouth is. McDonald's has pledged to make 100% of its packaging recyclable by 2025, while FritoLay recently announced that it had decreased plastic packaging by more than 7.8 million pounds since 2019.
For many firms like these, with established reputations on the line, the biggest problem is maintaining the quality of packaging their customers are accustomed to while transitioning to more sustainable materials. But what new requirements does this place on manufacturers?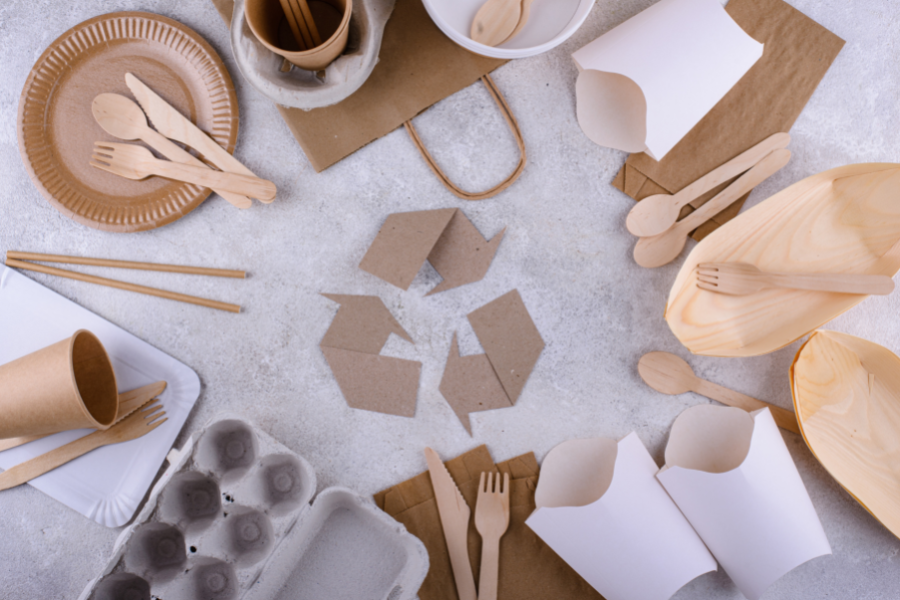 The search for high quality sustainable packaging
High-quality, protective packaging is required for delivering products in their purest form. Reducing waste caused by transit damage or degradation owing to poor sealing is a constant concern for all sectors. Previously, providing this level of protection required using materials that were difficult to recycle or had a high production cost.
However, in today's environment, industries are seeking alternative packaging ways to lessen their environmental impact without sacrificing the integrity of their solutions. It is vital that packaging is fit for purpose to safeguard the product it contains – and in the effort to become more sustainable, this is one area that businesses and manufacturers must compromise on.
For example, businesses in areas such as pharmaceuticals must forego airtight protection in favour of a more sustainable material. But does this create more challenging issues for firms wanting to take a more sustainable approach to packaging?
As organisations experiment with new packaging materials, quality control may play a more significant role than ever before. As innovation increases, investing in high-quality test and inspection solutions to ensure quality while sourcing new sustainable alternatives is becoming increasingly vital.
Usage of corrugated paper and recycled plastic
Many major brands are shifting from single-use plastic to paper or recyclable alternatives. Coca-Cola unveiled a new paperboard option for multipack cans in Spain in 2020. Nestlé's Smarties became the first worldwide candy brand to move to entirely recyclable paper packaging earlier this year.
Corrugated paper has also emerged as a green alternative to less eco-friendly packaging alternatives for protective packaging. However, to verify that this material is suitable for its intended use, its behavior and qualities must be appropriately examined.
Recycled plastic also requires extensive testing to verify that it can perform its function safely and adequately. Even plastics that appear to be comparable may function substantially differently when exposed to elements or stored for extended periods. As a result, producers must have high-quality instruments to safeguard themselves.
Supporting the next generation of packaging
Packaging will remain a top priority as consumers and brands worldwide continue to focus on sustainability and environmentally friendly operations. We at Coniferous anticipate that firms and manufacturers will rise to the occasion to usher in a new age for the industry. Tune in with Coniferous to stay updated with the latest and greatest this industry has to offer.