Plastics have always been a key environmental hazard for India as well as the world and thus plastic bans in India have become effective of late. From clogging up the world's oceans to creating massive landfills, plastics have truly wreaked havoc on the ecosystem. Many of these wastes aren't recycled and wind up harming the environment because of the antiquated waste management infrastructure in the country's developing towns and villages. The South Asian nation reportedly dumped or did not recycle about 13 million metric tonnes of plastic garbage in 2019, which is the greatest volume ever recorded worldwide according to reports.
To tackle the growing menace of plastics, the Indian government has recently adopted a stringent ban on single-use plastics across the country. Here is a complete list of the plastic bans in India:
Earbuds,
Candy sticks,
Ice-cream sticks,
Plastic sticks for balloons,
Polystyrene (thermocol) products like plates, cups, glasses, forks, spoons, knives, straws, trays
Flags,
Stirrers
Wrapping or packaging films around cigarette packets, greeting cards, sweets boxes,
Plastic or PVC banners of less than 100 microns
A new horizon for the paper industry due to plastic bans in India
As the government has implemented the ban from the first of July, newer opportunities for the pulp and paper industries are rising. India has thought about outlawing plastic in the past. But earlier editions concentrated on specific regions, with various degrees of success. A complete countrywide prohibition on plastic usage in India, manufacturing, and imports is unquestionably beneficial. Amid contentions and debates, paper companies are seeing their stock prices surge. Major brands are already scrambling to replace their plastic products with more sustainable alternatives.
Analysis of facts and figures of plastic usage in India
Over 243,000 metric tonnes of waste plastic are produced in India each year in facilities that contribute greatly to the emission of greenhouse gases that warm the planet. This indicates that for India to achieve its goal of decreasing the emissions in economic activity by 45 percent by the end of 2030, it is essential to reduce the manufacturing and subsequent disposal of plastic.
Recent research shows that over 8,000 chemical compounds are used for plastic production, many of which are a thousand times more harmful than greenhouse gases than carbon dioxide. Global greenhouse emissions are increased by commodities like single-use packaging, plastic polymers, foamed plastic insulation, cups, and containers, among many other things. The majority of plastic cannot be recycled; it can only be degraded.
As a result, it is frequently burned or used as fuel in waste-to-energy facilities, also known as chemical recycling. Despite recovered plastics being valued at around three to four times more than paper as scrap, the excess carbon dioxide produced during the recycling process worsens the greenhouse effect.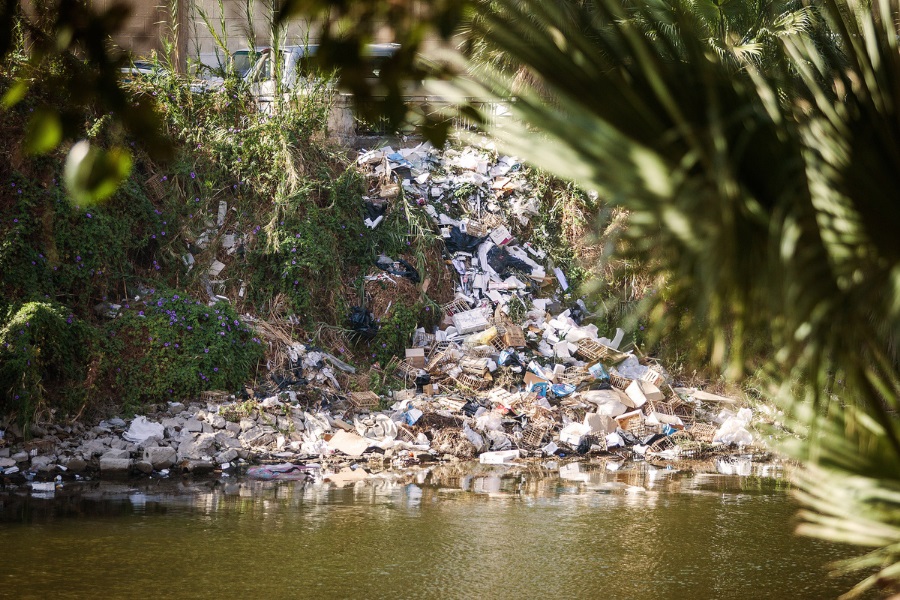 How is the paper industry dealing with the plastic ban?
Paper companies are looking to capitalize on the plastic bans in India by bringing on greener and more sustainable alternatives for consumers. Amid the ban, many giants in the paper industry have seen their stocks skyrocket. The paper industry is bringing on multiple alternatives for plastic products. Paper cups replacing plastic cups, paper straws replacing plastic straws, substituting plastic bags with paper one and the introduction of paper packaging solutions seems to be the next big step for the industry.
Inflation and price hikes
While the plastic bans in India seem to be a turning point for the paper industry, worrying price hikes and inflation are plaguing the supply chain. While prices already were rising owing to the pandemic, the industry is still reeling in from the devastation it caused to the supply chain. Recent reports point to the worries over rising costs of raw materials for most paper mills. Key aspects like shipping costs, pulp prices, coal costs, etc play a major role in the production of paper products.
Analytics show that pulp prices are at an all-time high with prices soaring up to $950 per ton. Coal prices have already surged to $435 per tonne. This in turn has raised the prices for the paper to around $1000 per ton. And with rising demands for schools reopening, the demand for paper will continue to rise. Prices hikes will not be seeing a respite any time soon as noted by key officials from the industry.
While India gears up to meet its sustainable packaging goals by 2030, the industries are tying in tandem to help with the transforming efforts. Although the plastic bans in India will go a long way in eliminating the menace of plastic waste and completely reaffirming an eco-friendly future, it is still a long way to go.
Stay in touch with the industry updates and be a part of this wonderful green revolution with the Coniferous. Play your part in reducing plastic waste by opting for greener alternatives with the top products on Coniferous. Replacing plastics has never been so simple.