People all across the world are renouncing single-use plastics and committing to live more sustainably and reduce plastic waste as a result of the undeniable repercussions of a poisonous tide of plastic.
Corporations can no longer simply ignore public criticism, and many are devising strategies to phase out single-use plastics, increase the use of recyclable materials in packaging, and improve recycling efficiency.
The gravity of the situation is unquestionable: since the 1950s, humanity has generated over 8.3 billion tonnes of plastic, with that amount expected to climb to almost 34 billion tonnes by 2050. Plastic manufacturing is expected to increase by 40% in the next decade, with fossil fuel businesses investing heavily to create next generation plastic making plants.
Plastics-using companies certainly have a key role to play in altering this unsustainable trend. Consumers are already voting with their feet, boycotting firms that do not reduce their usage of disposable plastic, according to the consumer goods industry.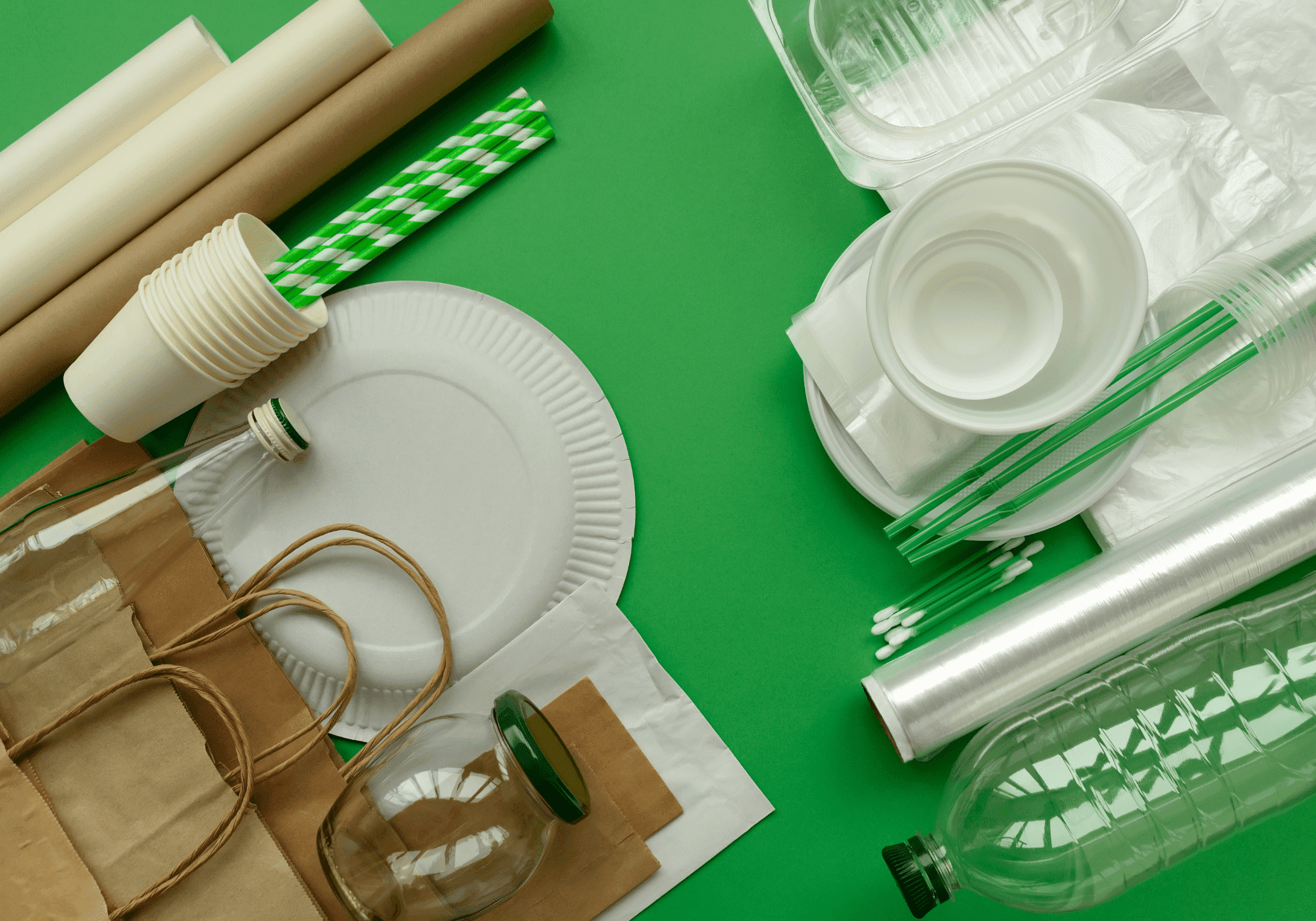 Businesses aiming to reduce plastic waste
With the economic justification for inaction dwindling, it is hoped that this new reality would spur innovation and possibility. Many large and small businesses are already constantly adapting. Here are a few such examples:
Nestlé: Nestlé, the Swiss food behemoth, has vowed to make all of its packaging recyclable plastic or reusable by 2025. It intends to promote the use of plastics that can be recycled more easily, as well as abolish or alter the complicated plastic combinations that make recycling so difficult.

IKEA: IKEA, a Swedish furniture retailer, has committed to eliminating single-use plastic goods from its shops and restaurants by 2020. The company claims to be devoted to eliminating oil-based plastics and guaranteeing that all of its plastic goods are created from recycled resources. With a set of comments and assurances about becoming a more circular organization, the business has also committed to transitioning to sustainable packaging solutions for all of its items sold across the world by 2028 with the hopes of being one of the most sustainable retailers in the world.

Coca-Cola: Coca-Cola, which produces over 120 billion bottles annually, started its World Without Waste campaign in January, promising to recycle one used bottle or can for every new one sold by 2030. It has also committed to increasing the amount of recyclable plastic content in plastic bottles to 50% by 2030 and is testing various collecting systems for recycling its goods, including supporting government and industry activities.

Dell: Dell wants to make all of its packaging waste-free by 2020, utilizing materials derived from renewable resources. It already makes use of discarded ocean plastics as recyclable plastic and other environmentally friendly materials like bamboo. It wants all packaging to be appropriate for home composting or collection in the future.
Bringing on a new perspective with paper packaging
Substituting single-use plastics with paper alternatives has got to be one of the key innovations working to reduce plastic waste. Apart from its eco-friendly distinction, paper packaging brings on a plethora of other advantages that can help it to outscore the world of plastics. Let us understand its advantages and the allure it offers for manufacturers.
Biodegradable: It is no secret that paper is one of the most biodegradable items out there. By employing paper packaging, businesses are adopting a sustainable approach for delivery and shipping while strictly sourcing paper made from responsibly managed forests and recycled sources. This has helped them reduce their plastic footprint.
Multi utilitarian: Unlike plastic packaging that can only be recycled for packaging purposes or made into newer plastics, paper packaging can have multiple applications apart from its intended packaging use. From storing household items to shelving dry food products, paper packaging does not end up in the trash after a single-use.
Durability: Paper packaging materials like cardboard are quite durable and have the ability to withstand greater abuse during shipping. In contrast, plastic packaging does not offer the same durability and often ends up getting torn or damaged during shipping.
Paper alternatives for packaging are pushing companies to broaden their ecological perspective and implement more sustainable solutions for their packaging and delivery needs. And with the right push from the consumer, businesses will soon be able to substitute plastics altogether for a greener alternative.
Stay updated with all the industry essentials and developments with Coniferous. The Coniferous is a sustainability-focused organization that aims to bring consumers and businesses the very best of eco-friendly products to play its part in reducing plastics and waste clogging up the environment for a healthier planet. Stay tuned for all the latest products and industry updates with Coniferous.