Unbleached recycled fiber market pulp, also referred to as brown recycled pulp or BRP, is a new grade of market pulp that didn't exist prior to 2017 but is anticipated to become a popular raw material in the pulp and paper sector within the ensuing two years. BRP is made from recycled paper that has been formed, dried, and shipped in bales or rolls after being processed through cutting-edge stock preparation systems. About 70–100% of the fiber in the material comes from Old Corrugated Containers (OCC), with the remaining fiber coming from Mixed Paper (MP). It can take the place of conventional recovered fibers when making containerboard.
Exporting Trends of Brown Recycled Pulp
5.8 million short tonnes of recovered paper were imported into China from the United States in 2019. This number dropped to around 4.2 million short tonnes. The country's papermaking industry experienced a supply shortfall of 13 million metric tonnes, or 14.3 million short tonnes, in 2021 when China completely stopped importing recovered paper. This resulted in lower operating costs and lower sales for Chinese paper manufacturers.
Since China's global ban on recovered fiber was put into effect -producers there are searching for alternatives, which is where the majority of the current demand for BRP comes from. Despite the ban, China's containerboard industry demand has increased. As a result, unbleached kraft pulp (UKP) imports as well as containerboard imports from other Asian nations have increased in the short term to meet raw material needs.
Chinese companies are funding BRP projects, the majority of which are in Southeast Asia and a few of which are in the US. Moore & Associates data indicates that Laos, Taiwan, the United States, Myanmar, and Malaysia have been China's top BRP suppliers this year.
But a long-term answer for cheap fiber is required. This is the primary reason why BRP has entered the market. The latest trade data shows that US exports of OCC to China have almost completely ceased. However, total US OCC exports have remained largely constant because other Asian nations have increased their purchase volumes.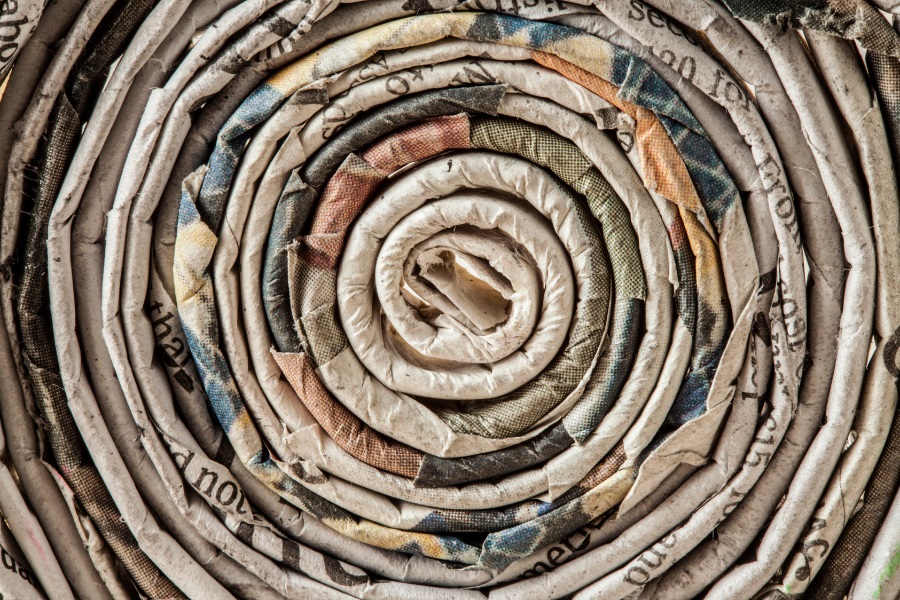 Upcoming Plants Around The World
BRP is currently produced in large quantities in Asian nations. However, the US also plans to participate in the near future.
Celadon Development Corp. is a joint venture partnership of Kaminen Development Corp. and Nicollet Industries. It took the decision to spend over $155 million on a recycled brown pulp facility in Savannah, Georgia, in November 2021.
During phase I, the plant is anticipated to produce 450,000 tonnes of recycled fiber pulp annually, and after phase II is finished, 900,000 tonnes annually. After that, the company anticipates exporting roughly 87,000 20-foot equivalent units of finished goods every year. At the start of 2022, Celadon also revealed its plans for a second facility in Chesapeake, Virginia, which is anticipated to be operational by 2024. This will further enhance the company's production capacity.
Some recently announced projects are more speculative, such as Nine Dragons' plan to construct BRP capacity in India that could produce roughly 500,000 metric tonnes (or 551,000 short tonnes) annually.
Shanying International recently acquired a shut-down pulp and paper mill in Wickliffe, Kentucky. The company announced plans to restart the facility at that time, switching it from producing graphic paper to pulp and kraft paper packaging. This year, the Kentucky mill reopened and started making virgin pulp under the name Phoenix Paper.
Market sources also speculate that a Shanying International project in Southeast Asia that would produce nearly 800,000 metric tonnes (or 882,000 short tonnes) annually is in the works.
Additionally, Total Fiber Recovery and Kamine have announced plans to each build their second URP mills, but those locations and completion dates were unknown as of last year.
Conclusion
BRP has the potential to have an enormous impact on the market. Its disruptive nature cannot be underestimated. The magnitude of its demand has resulted in a sharp price rise. BRP is consistently becoming more expensive. The PPI Pulp & Paper Week from Fastmarkets RISI stated that URP prices were higher in August than at any other time in the previous year. When shipped to China's major ports, URP prices in January ranged from $280 to $340 per metric tonne, according to that publication. Since then, it has gone up by about $40 per metric tonne.
Because it is a newly developed grade of market pulp, Brown recycled pulp (BRP) could impact the industry and all major players have not yet been fully determined. However, it is clear that it will create disruption and increase the scope for innovation. This disruption could also significantly change the current market shares of leading companies and thus, provides new opportunities to paper producers.
Such disruptions can arise out of nowhere. Ensure not to lose touch with relevancy and explore the biggest trends of the industry only with Coniferous, one of the leading suppliers of kraft paper and other sustainable alternatives.