China is leading the containerboard industry integration with its environmental policies.
With small mills shutting down, it is up to the bigger players in the market to fill the void.
Being the largest supplier, China is aiming for better recyclability to produce cost-effective paperboard
Over the last two to three years, China has announced tens of millions of tonnes of new containerboard capacity, raising the question: can China, as a regional containerboard manufacturer, actually utilize all of this new capacity? Is this a signal of overcapacity? How will the future containerboard price behave?
China's strict environmental rules encourage containerboard industry transformation, which leads to industry consolidation. Weakening consumption, on the other hand, is widening the supply-demand gap, making new capacity increases improbable in the near to medium term. To remain competitive, China's containerboard companies are implementing integrated strategies that include not only ensuring fiber supply but also broadening their product offering and vertically integrating converting operations.

Containerboard and containerboard box manufacturing enterprises have expanded in tandem with market demand. China's growth plan has prioritized capacity expansion. The market leaders Nine Dragons and Lee & Man have increased their capacity by 60% since 2011, investing in massive containerboard mills with 2-4 million tonnes of capacity on a single site.
The Chinese containerboard industry market has been dominated by domestic industries that pursue aggressive organic expansion plans while relying heavily on recycled fiber materials imported from other countries. Until recently, the containerboard sector's growth strategy in North America was based on inorganic growth.
Since 2000, the top five North American containerboard players' market share has climbed from 53% to 78%. M&A activity continued robust until 2018 when WestRock acquired Kapstone in the most recent "needle-moving" acquisition. We have observed an increase in new builds and machine conversions of decreasing newsprint and publishing paper machines into containerboard output during the last three years.
Despite the fact that these changes have reduced the industry's consolidation level from its prior peak, the North American containerboard industry is by far the most consolidated in global comparison.
Resilient, Sustainable, and Versatile – Containerboard industry
Containerboard consumption has been resilient in the face of demand interruptions, despite the fact that demand is highly sensitive to manufacturing industry conditions throughout a recession and recovery. All major economic downturns, such as the 2008-09 global financial crisis and the COVID-19 pandemic, have had a detrimental influence on containerboard markets worldwide.
However, in the lack of other cost-effective, high-performance, and long-term packaging solutions, containerboard demand is bound to return and demonstrate its resilience and sustainability once more.
The seemingly basic brown box has not only remained resilient, but has also responded to new pressures such as increased sustainability, evolving needs for additional capabilities, and eCommerce packaging. Brown boxes are changing shape and becoming "right-sized" for eCommerce delivery. eCommerce box packages that do not require tape are commonplace functional advances made for the needs of the eCommerce channel and the closed-loop fibre value chain in markets such as China, where quick recycling is a must.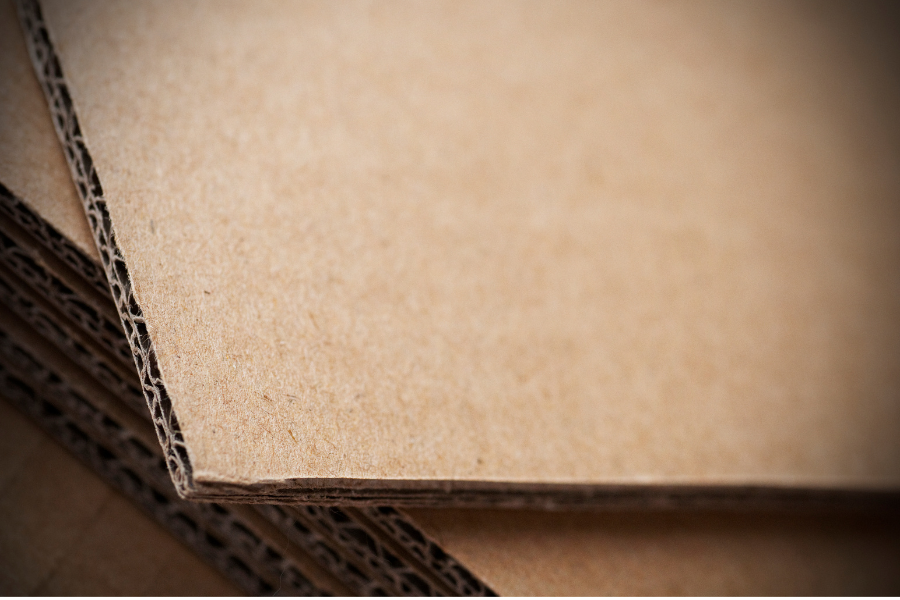 Will China consume all additional capacity?
The CAGR15-19 capacity growth rate of 3.6% is remarkable, especially given that changes in China's RCP regulation have hampered the country's corrugated fibreboard packaging growth. In 2018, China's containerboard demand fell 7.9% year on year. As a result, China's containerboard manufacturers had low operating rates of 76% in 2018. The Chinese market remained slow in the first half of 2019, with operating rates falling below 70%.
Uncertainty over China's labor market and economy, in general, may limit consumer spending, while goods exports are expected to remain weak due to US tariffs and slowing global trade growth. Furthermore, the biggest e-commerce and delivery corporations are collaborating to invest in reusable packaging solutions. As a result, demand for containerboard may remain weak shortly. Due to these market conditions and existing fibre supply concerns, some containerboard companies were forced to delay, postpone, or even cancel new projects.
Conclusion
Containerboard boxes are an essential component of global industry and supply systems. Economic and eCommerce growth have both attracted large-scale organic and inorganic investments. However, the industry is not immune to economic downturns.
Containerboard boxes and their manufacturers are well-positioned to stay relevant, continue to grow, and navigate the changing landscape of market demands and fiber input disruptions due to their reliance on the demand that containerboard boxes meet, as well as their alignment with macro sustainability trends and plastic waste reduction.
Stay on top of the latest global updates with Coniferous, a leading paper and board supplier and pioneer of sustainable global solutions.