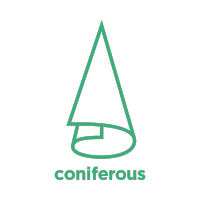 The container shipping industry has been hard damaged by the epidemic, which has made a significant impact on the world economy and maritime trade.
Even before the epidemic, the industry had been grappling with an oversaturated market and poor demand growth, which had kept container freight costs low in recent years.
This sector suffered significant blows as the epidemic wreaked havoc on the global economy. Demand and freight rates showed signs of improvement in the first half of 2020. With the beginning of the pandemic, unfortunately, not only did demand prospects dim but fleet growth was also hampered.
The shutdown reduced demand for cargo goods, forcing freight companies to employ a variety of techniques to assist them control supply capacity and maintaining freight prices from falling.
The Ebb in Global Trade had an impact on Container Shipping
Covid-19 also resulted in a sharp decrease in the need for maritime transportation. As a result of this trend, container lines have been obliged to employ techniques such as increasing blank sailing, vessel stalling, and re-routing to adjust supply to low demand. This allowed freight prices to remain steady at a period when ocean transport demand was low.
As a result of these variables, freight rates were at an all-time high by early 2021. The increase in freight prices stretched throughout certain emerging countries, including Africa and Latin America, and even surpassed the growth on the major East-West lines.

As freight rates on the Asia-East Coast-North America route increased by 63%, freight rates on the China-South America route increased by 443% over the median for that sector.
Small and medium-sized shippers have allegedly suffered as a result of rising freight prices over the previous year as a result of a container shipping scarcity.
Drewry's Composite World Container Index is a global index for container shipping spot rates freight prices on all main routes — reached a high of $6,727, up more than 300 percent since the outbreak in December 2019.
In its research of the global shipping problem, Drip Capital, a California-based digital trade financing firm, estimated that small and medium firms account for more than 25% of the $18 trillion marine commerce globally.
While the Suez Canal closure in March 2021 posed a variety of obstacles for the shipping and transportation industries, small and medium companies have been hit hard since the Covid epidemic began.
Exporters are being compelled to pay more to send goods to destinations around the world at a time when tissue paper export and other export of paper are boosting the Indian economy. Surcharges have been issued by container lines, and freight costs from J Port, Mumbai, Mundra, and Hazira to the Mediterranean have increased by $500 per TEU as of July 7.
Currently, shipping to Barcelona, Spain, costs $2,800 per TEU; an additional $500 would result in an 18% rise in transportation prices. CMA/CGM, a French shipping firm, will levy a high season premium of $1,250 per TEU for dry goods sent from India through Malta to the east coast of Central America.
As per FIEO (Federation of Indian Export Organizations), a $2,000 40-foot container to the United States before Covid now costs $6,200 to $6,500; prices to Europe have risen from $1,200 to $5,000, and the West African market has witnessed a 600% spike.
African countries are the largest purchasers of Indian basmati rice, according to the Indian Rice Exporters Association. During the 2020-21 fiscal year, Africa accounted for 54% of India's non-basmati rice shipments, which totalled $4.796 billion. Compared to a year earlier, freight charges to Africa had more than quadrupled to $115 per tonne. Last year, an African customer could get rice supplied for $400 per tonne, but today had to spend $500.
Container shipping lines would be able to use a variety of reasoning to rationalise the abnormal increase in freight rates, including a lack of containers, heavy traffic in South China and on the west coast of the United States, slowdowns and detainment of ships at ports due to the pandemic and workforce shortage, empty container repositioning, the Suez hold-up, and so on. The global container shipping industry would have accepted such rises if freight prices had risen just a little or moderately. The top 10 container shipping companies in the world appear to hold around 85% of total cellular container capacity, and they appear to have abused their oligopolistic dominance to gain an unfair edge in the market.
To secure their position and further misuse their potential market power, these container shipping firms have created shipping alliances among themselves.
According to recent reports, US President Barack Obama has signed an executive order directing the Federal Maritime Commission to take all necessary actions to defend American exporters from the exorbitant prices imposed by ocean carriers.
In these conditions, the best cure seems to be for the National Competition Commission to keep a close eye on freight prices and market behaviour in order to create an equitable, secure, and sustainable marine transport system with the necessary regulatory monitoring.
Check out how paper industries overcome the supply shortages induced by the pandemic.