While most people continue to feel that the paper industry has a challenging future in this age of Digitisation – the paper and pulp industry continues to grow. It is currently undergoing a substantial transformation and the Brazilian market continues to show resilience in interesting ways.
The Brazilian Pulp Market shows a very interesting trend. While integrated paper and pulp producers look to expand their production significantly, smaller mills continue to struggle because of the cost pressure created by increasing prices of Pulp. An analysis of this market trend has a lot to offer for every stakeholder.
What is the primary cause of this cost pressure?
Pulp inventories have witnessed a sharp decline recently due to multiple global factors. The war in Ukraine has halted the Russian supply of wood to Europe. This has created a shortage of raw materials. Latin America in particular has witnessed a sharp rise in demand. This disparity between supply and demand has shot up the price of pulp.
In a competitive market, it is often hard to increase selling prices in spite of a consistent fall in profit margins. Non-Integrated Producers find themselves in this exact position. They continue to face cost pressure because of the increasing cost of Pulp like brown recycled pulp. The situation has become worse due to the impact of exchange rates on the costs.
Capacity building and consolidating the market
According to market participants in Brazil, the following companies could be expanding capacity in the near future:
1. Suzano
Suzano, which recently reported a record-breaking quarter, has announced a massive project in the Southeastern state of Espírito Santo. The company plans to develop a 60,000-tonne per-year paper machine in the city of Aracruz. It is the largest producer of pulp in the world.
2. Bracell
Bracell, another global leader in pulp production, has announced an intention to build a brand new tissue mill in the Lençóis Paulista of São Paulo. Although, Market insiders claimed that no orders for the the mill had been placed by the company as of March, 2022.
3. Damapel
Damapel – the Guarulhos-based company, recently inaugurated a 25,000 tonne-per-year paper machine.
4. Anin Papéis
Anin Papéis is Damapel's local competitor. They recently developed a 20,000-tonne-per-year paper machine. However, other projects they announced seemed to show no progress.
5. Carta Fabril
Before Carta Fabril was acquired by CMPC, they had plans to build a 60,000-tonne per-year paper machine. However, the project is no longer a part of their future plans since the take-over.
The paradox of expanding tissue production
Why is it that Brazilian pulp producers continue to announce new projects when domestic utilization rates for tissue are still under 70%?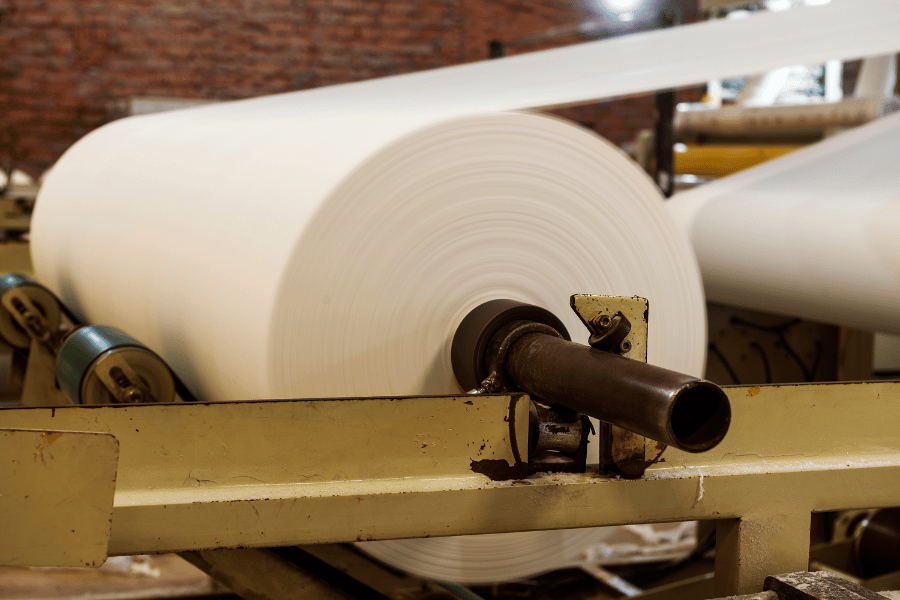 Utilizing tax credits
The average utilization rate for Latin America is 75%. In other words, the use of tissue in Brazil is below the average rate in Latin America. This poses a big question about the domestic demand for Tissue. Without being affected by this, paper producers look at tissue production as a way to recover tax credits.
By virtue of being commodity exporters, pulp producers tend to have a good amount of tax credits. Most tissue market commentators believe that a tissue mill is an effective and exciting way to utilize tax credits.
Therefore, pulp producers must attempt to increase domestic sales as their exports continue to grow. This would ensure the efficient use of tax credits.
This incentive is also a driving factor behind the expansion of capacity and the answer to this paradox. This also shows that the Brazilian tax framework is effective at encouraging engagement with the domestic market.
Another driving factor of such expansion is also the declining pulp production in Europe and Russia – which has led to stronger demand for Latin American Pulp.
Mergers and Acquisitions
Another factor behind the increase in capacity-building projects is the trend of mergers and acquisitions in the sector. As a firm grows through acquisitions, it can also afford to invest in higher amounts of capital.
When organic growth is difficult, acquisitions become a way for large companies to keep shareholders happy. The most well-known acquisition in the field has been that of Carta Fabril by CMPC.
Along with CPMC, Suzano and Bracell continue to be seen as potential acquirers by smaller – non-integrated businesses in the field.
The industry is continuously evolving and so is the technology that drives it. Stay in touch with the latest updates and be ahead of the curve only with Coniferous.